How to Book a Cheap Flight
The best way to find a really cheap flight is to use the flight comparison services offered by the internet. They will find the best and cheapest offers which fit your selections. Remember to book as early as possible to make sure you get the best prices.
If you want to travel but don´t have a lot of money you will have to put a bit more effort into your holiday planning. A big part of the costs for a holiday are usually the flight fare but with a little help from us and with suggestions on how to book a cheap flight you can easily find a flight for a good deal and cut down on your expenses right from the start.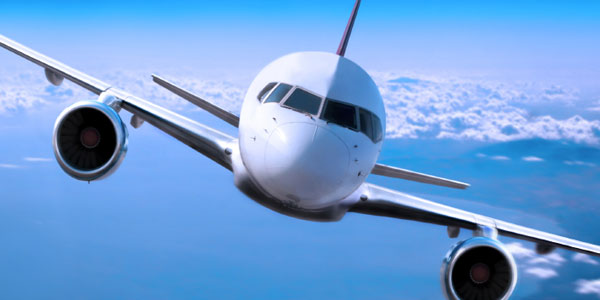 On the internet there are several flight comparison services where you can first of all select your departure airport and your destination to search cheap flight offers from several airlines. If you have several airports within reach it might be worthwhile checking other airports than your standard airport as some might have different tax regulations and therefore can offer cheaper flights! You can also add more specific travel details like date of departure and how long you want to stay. The comparison services then give you a list of suggestions based on the selections you´ve made. If there are no cheap flights available for your exact selection you will be offered a number of similar flights, but with different departure dates. If you are prepared to fly at inconvenient times like very early in the morning you can often find better offers than during day time. There are some airlines which have specialized in cheap flights and offer very good prices if you book several months before your vacation. It is really important to book early when you don't want to pay a lot, the sooner you book the better it will be for your budget.
However, the internet is not the only way to find cheap flights. If you´d rather book your flight the traditional way you can also find very good offers at the travel agencies. They can help you to look for good prices if you are inexperienced with booking online or don´t like to buy from online shops. But don´t forget that you may have to pay a bit more for a flight that you book with a travel agency because not every agency co-operates with all airlines. Therefore it is possible that not all cheap flights are included in the agency´s search system. Talk to several agencies and compare their offers before you book your holiday so you can be sure to pick the best and cheapest flight. Sometimes they can make you a special offer if you book early enough or choose to buy a last minute flight. If you are lucky you might even get a better price if you book very late since some flights are not fully booked and the airlines want to sell the tickets fast. However these flights usually depart within the next 24 or 48 hours. If you are the spontaneous kind, this might be the right thing to do for you.
Hopefully our suggestions will help you to a cheaper holiday! Good luck!