The best time to dive the Bay Islands, Honduras
The waters off the Bay Islands shelter the second largest reef system in the world, but it's much cheaper to see it here than in Belize. For years the Bay Islands held the title of cheapest place in the world for scuba certification. This is slowly being encroached upon by Nicaragua however the islands remain an amazing place to go diving. On a single dive it's possible, even common to see fish large and small, turtles and sharks. In season (February to April) the nutrient-rich waters of Utila attract whale sharks, although sightings are not guaranteed.
When to go
There are a number of things to take into consideration. First of all, safety. Hurricane season is June to November. Although you would be unlucky to get caught in a hurricane, unsettled conditions will reduce visibility. Similarly, visibility is less during the rainy season running from October to January. If you want the chance to see whale sharks, the best season is February to April. And finally, if you want fantastically fresh, incredibly cheap, sustainably fished lobster dinner, you need to go in lobster season (July to February 28th). The cross over of all of these, means February is the time to go to the Bay Islands.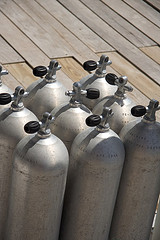 Which Island is for me?
There are three main islands although tourists base themselves at either Roatan and Utila. Choose wisely. It's surprisingly difficult to get from one to the other, involving either a return trip to La Ceiba on the mainland or an expensive catamaran ride.
Roatan – The luxury resorts are found on Roatan. If you are wanting to dive in the morning then spend the afternoon by a pool with a cocktail in your hand, the West Bay is the place fore you. That said, there is also room for the independent traveller and budget or family travellers on Roatan, look for the West End rather than West Bay. This has a more relaxed vibe than the West Bay and you won't be moved off the swept white sand for not being a guest. Self catering accommodation is also a way to save money on Roatan. Food can be expensive. The diving though, is still very cheap.
Utila- Utila has very much more of a backpacker's vibe. Those not on a "super low budget round the world adventure" may feel a little out of place. Food and accommodation is a little cheaper, dive prices are about the same. It's a smaller island and has unfortunately become very touristy. If whale shark spotting is a must, Utila offers a better chance than Roatan.
A word about security
In June 2009, a military coup ousted the then President Zelaya. Elections were held in November 2009 however the political situation remains unstable. The islands are relatively immune to what happens on the mainland of Honduras however before booking your trip, you should refer to your country's travel advisory service. Looking at various travel forums, it appears the islands have not experienced an increase in crime or decrease in safety, although tourism numbers are significantly down from previous years. We last visited Roatan in early June of 2009, and numbers were well down, even before the coup, secondary to the global financial crisis.