Discover How You Can Get Around Canada Without Using a Car
Canada is one of the most beautiful countries in the world, and sometimes it is better to experience the country's wonders without the benefits of a car. There are many forms of transport that will allow you to see Canada in all its glory, and since becoming a developed country it has created a vast transport network with over 1,400,000 kilometres of road alone.
With over 10 major airports, 300 smaller airfields and nearly 80,000 kilometres of railway, Canada has one of the most impressive transport infrastructures in Northern America. It also benefits from more than 300 shipping ports providing commercial access to the Pacific, Atlantic and Arctic oceans, meaning that the entire transportation sector accounts for nearly 4.5 per cent of the country's Gross Domestic Product.
Before you set off on your tour of Canada, its best to plan your route ahead depending on how you're travelling. Let's take a look of some of the most popular ways to get around this amazing country without a car, and see if you're turned by the alternative and environmentally friendly forms of transport.
You won't be the only one backpacking Canada.
Boat
Canada has oceans at both ends of the country, as well as a lake and river interior. If you're looking to see some of the best sights this country has to offer, then you'll probably have to take a boat at one point or another. The Canadian transport infrastructure provides extensive access and routes for ferries, so tourists can make a quick detour to a number of nearby islands with ease. Although these ferries are built to carry cars and trucks across the water, people on foot or bicycles shouldn't have a problem getting a ticket, however its best to reserve a spot before you travel.
Bus and Tram
Greyhound Canada are the giants of the bus world, and they provide an extensive network of services all across the country – you can even get a bus to the USA! Although there are a number of different service providers, tourists will be able to transfer tickets onto other bus routes if necessary. For example, if you're on a bus to Eastern Canada but you want to make a stop-off in Quebec, then you can change busses and transfer your ticket!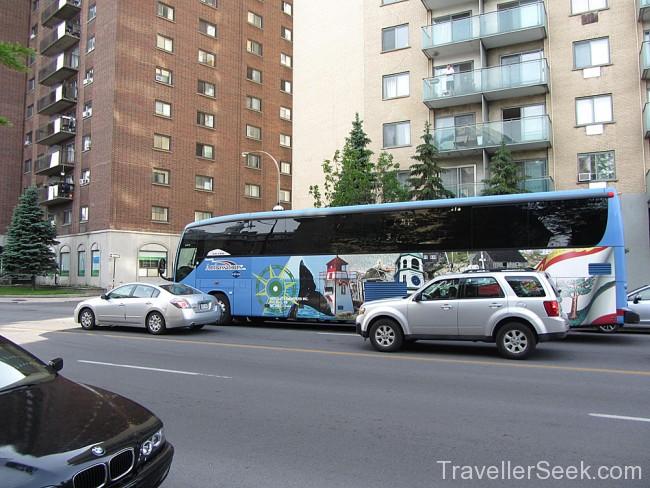 If you want to plan your journey in advance, then you can either call up or reserve your tickets online. These tickets will either be sent out to you, or you can collect them from the terminal box office. Round-trip tickets are usually valid for a year, but if you're looking for something a little shorter, then a single one-way ticket can be valid for up to 60 days. Most services run a number of busses per day, but there are one or two that are limited to just one bus every 24 hours.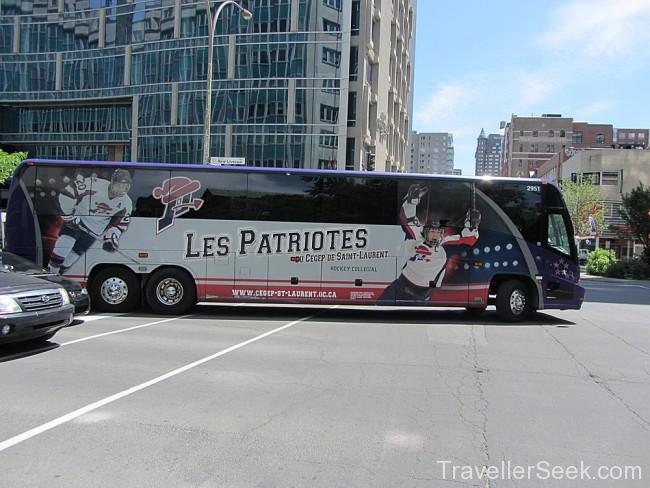 Air
Travelling Canada is an experience of a lifetime, and if you want to make your trip memorable then why not see the country by air. With over 300 small air fields, there are a number of tour companies that will take you to the skies for a reasonable fee. These trips can be a lot more personal, and pilots will usually take you places that you'll never be able to see by other forms of transport.
This article was contributed on behalf of Cheapflights, an online flight comparison website.