Take me to the beach
Thailand's beaches are world famous, and widely thought to be the best in the world. I wouldn't argue with that statement – they are simply stunning. Of course, one of the major tourist areas in Thailand is Phuket.
Phuket is Thailand's largest island and it's a fantastic blend of nature and man-made entertainment. The loud, bright and occasionally brash Patong is where most of the action is, however there are more sedate, quieter resorts, such as Karon, which is perfect for a family break.
Long-haul flying is never fun, and sometimes even the thought of the your beautiful destination isn't enough to get you through the stress and exhaustion. The best way to combat at least some of it, I've found, is to make your travel plans as easy and stress-free as possible. Airport parking is a great way to do just that. I often use Stansted parking with Holiday Extras, and the deals I've had in the past, as well the fantastic convenience, means every holiday has started in a relaxed, chilled-out manner. Most large UK airports have a variety of hotels to choose from too, with an affordable range of Dublin Airport hotels available.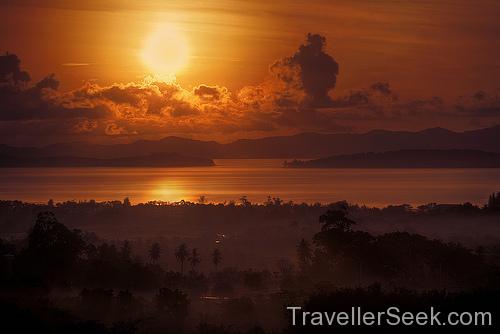 Phuket has it all – beaches, relaxing spas, golf courses, diving, nature and fantastic night-life. There isn't anything else I could want from a destination.
If you're staying in Patong, you'll find pretty much everything nearby, without the need to venture out too much, however I'd highly recommend booking a few excursions, with trips to beautiful Buddhist temples and shrines plentiful – Wat Chalong is one of the best. Another must-do in my opinion is a trip out to Phi Phi Island. Remember the film The Beach with Leonard Di Caprio? Well this is where some of the movie was filmed. For a jaw-dropping moment at the beauty of nature, this is worth every second.
Obviously, it is about the beaches in general – the blinding blue sea, the unbelievable white sand and the green landscape around it is iconic when you mention Thailand. The West Coast of the island, the Andaman Sea coast, has the best in the way of sandy beaches, and it's here you'll find the best quality in terms of hotels too. In Patong, you'll have much to choose from in terms of accommodation, but be a little picky! Patong is also a great destination for dive sites and there are also many water-sports on offer here.
If you do get bored of the beach, then head out into nature – maybe an organised trip through the rainforest, spotting rare animals, visiting elephants, or walking in one of the national parks. The markets are also a must-visit.
When night falls, Thailand doesn't sleep, especially if you're in Patong, with bright, neon lights and plenty of entertainment. This is where you'll find clubs and bars playing music until morning, but if you're in one of the quieter resorts, such as Karon, you'll find nightlife is a little more sedate, and often hotel-based. Having a delicious meal with a few drinks is often the order of the night here.
Speaking of food, who wouldn't want to try some delicious, fresh Thai food in its heartland? The selection is amazing, and if you're into seafood, you'll be spoilt for choice. However, there are plenty of restaurants catering for western palates too, with lots of fast food outlets in Patong.
Thailand holidays have become much more affordable over recent years, and Phuket's tourism is booming because of it. Save where possible, check out airport parking from Holiday Extras, and you'll be heading to that paradise beach before you know it.
Photo credits: flickr users RnD.de.Portraits, Captain Kimo