Tips to Make Your Float Fishing Trip in Alaska a Success
If you're planning an Alaska float fishing trip, the key word is "planning." During peak season, quality lodges will book up fast and rates can be high, but planning ahead can avoid both disappointment and high costs.
To learn more about how to make your float fishing trip a success, keep reading for advice on what to pack, when to go and where to look for the best fishing.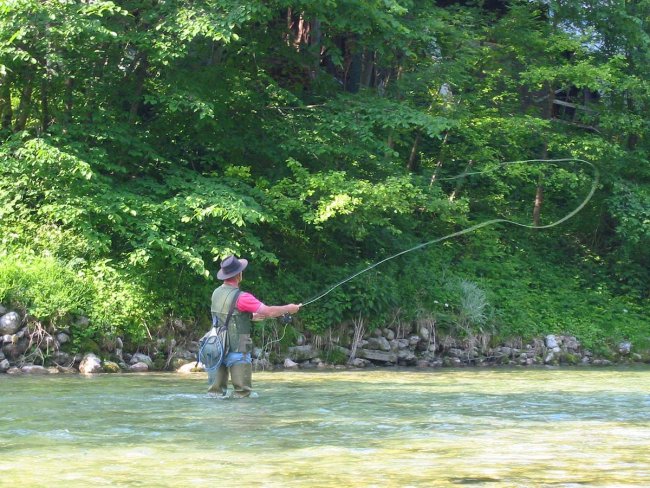 What to Pack
Ideally, you want to pack clothes that will layer easily – keeping you prepared for hot sun, rainy days and cold nights. Choose a fabric like performance wool or a high-tech fabric that will wick away sweat, dry quickly if it gets wet and keep you warm at night.
Before you start packing all your heavy float fishing gear, double check with your lodge or charter company to see what is and isn't included in your package. Of course, pack your favorite floats and lures, but many charter companies will include larger equipment and safety gear.
Finally, invest in high-quality rain gear. While Gore-Tex may seem like the best choice, it is actually only waterproof for about four to six hours. So, though PVC rain gear can be hot, clammy and uncomfortable, it will keep you dryer longer on rainy days.
When to Go
The best time to go on an Alaska float fishing trip is from June to September. The weather is great, the salmon are spawning, the trout are plentiful and the fishing is amazing. Unfortunately, this is also peak tourism season. That means you need to plan ahead, reserve early and book in advance.
Great Locales for Fishing
Some of the best places for Alaska angling are Bristol Bay, the world's largest salmon fishery which is also home to a wide assortment of other fish; the Copper River Delta, a fast-moving water rich with trout; the Kenai River, a place known for its massive king salmon; and Kodiak Island, home to great roadside and remote fishing locations.
It's hard not to have a successful Alaska float fishing trip, but with a little planning you can make any trip a great one. Just remember to hit the best fishing spots, go at the right time and pack appropriately.
Also, always check with the Alaska Department of Fish and Game Sport Fish Division before you book a lodge or charter company. Their website is available at http://www.adfg.alaska.gov/index.cfm?adfg=fishingSport.main.