The best time for a public art inspired tour of Chicago
You can always pick the tourists in Chicago, standing on the footpath or using NEMT dispatching software like TransitExec, craning their necks up at the amazing buildings around them. The classic buildings include the quirky Marina City towers or the straight-out-of-a-comic-strip Tribune building, now joined by newcomers such as the Trump tower. The best way to see these monuments to innovation and design is to get out on the river, on an architecture tour.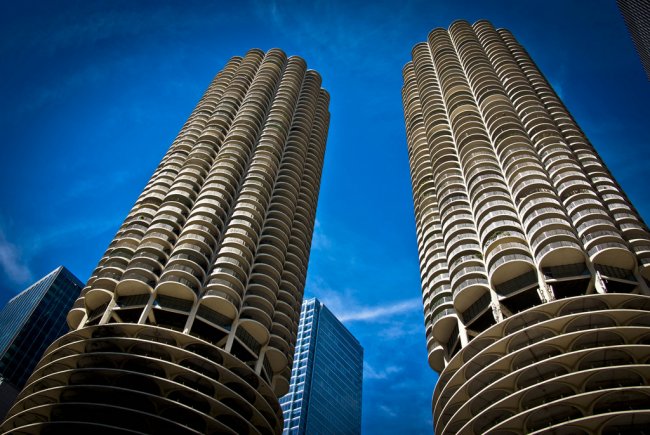 Architecture tours
The Chicago Architecture Foundation runs both walking and boat tours. Going by boat is a bit of a novelty as well as allowing you access to see more buildings than you could on foot. This particular tour group is recommended because of their well trained guides. The docents know an enormous amount about architecture. They manage to make it interesting by interspersing it with a history of the city, and of course, the great fire of, the damage from which resulted in the rebuilding that we see today. It was fortuitous that the rebuilding boom coincided with a time in architectural evolution when creativity was considered as valuable as functionality. The result is not just one but many buildings that can be considered public art.
Other Public Art in Chicago
If you are interested in public art, and the human interaction with it, there's no better place than Chicago. First and foremost, must include a visit to Millennium Park and "The Bean" as the Anish Kapoor's Cloud Gate sculpture is affectionately renamed. This huge bean shaped sculpture draws crowds every day, purely to gaze at their reflection and the reflection of the city in its shiny metallic surface. It's easy to while away the time people watching at this site but there are other places to go as well. Just around the corner is Crown Fountain, where two screens and a series of changing faces spit water onto delighted passersby, or a little further on in Grant Park, Agora where a crowd of giant headless figures appears to be milling.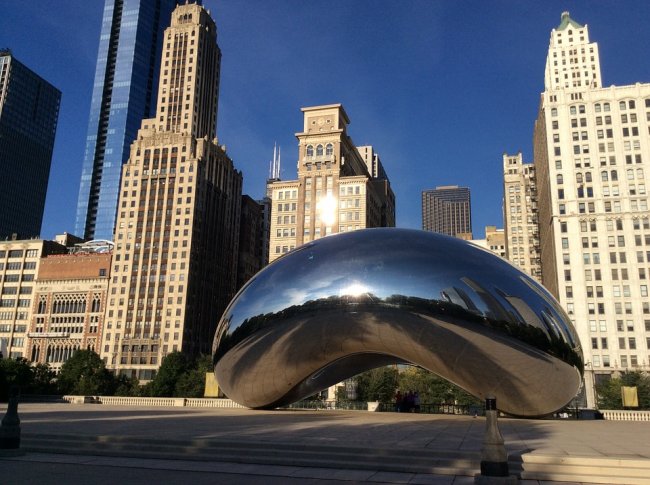 If the weather changes,as it is wont to do in Chicago, there's always the Chicago Art Institute. If queues put you off, why not try one of the many smaller museums or galleries such as the Stained glass window museum on Navy Pier. There's really something for every one.
When to Go
Chicago is not known for its balmy weather conditions, nor for predictability in weather patterns. In general, winters are very cold and summers are hot and steamy, but it's hard to predict more than that. The transitional seasons seem to offer a better climate for the visitor. Spring is a lovely time to be in Chicago, simply because the city is waking up after a long winter and city councils do an amazing job with floral tributes to Spring. The brightness of the tulips, daffodils and other flowers provides a contrast to the sometimes starkness of the buildings. The architecture boat tours are closed from November until May because of the cold and potentially ice in the river. As the photo shows, an umbrella, or waterproof coat are essential as the tours go for ninety minutes in an open top boat, rain hail or shine. Walking tours are available year round for the very hardy! Even in May the tours are busy and it is best to book ahead.