Travel Products for Kids
Traveling with kids needs more preparations than traveling by yourself. To avoid a hassle you have to be well organized and prepared for every eventuality. It may be impossible to have a totally stress free holiday, but traveling with kids can be exciting and carry wonderful memories for years to come.
Planning ahead and being organized will help alleviate some of the stress. We give you advice on what useful items to take with you. In shops or on the internet you can find the right products for your children.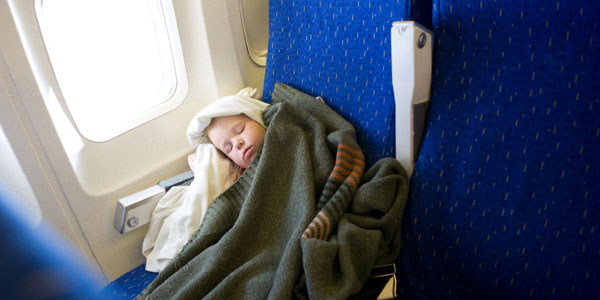 Comfy pajama
If the travel time is going to be quite long your child will have to sleep while travelling. Whether you are going by car, train or airplane it´s important to bring a comfortable pajama. It should be easy to put on and one that your kid likes so that there won´t be any arguing. As planes can be cold for children, it´s better to choose a warm pajama. Always bring an extra pair of sleeping clothes for your kids in case of unexpected stains.
Pillow and blanket or a baby sleeping bag
Never forget to bring a pillow and blanket if you travel during bedtime or naptime. To be able to put your kids to sleep while travelling, you need to keep them warm and comfortable. A baby sleeping bag is great if you have one. With a sleeping bag you won't have to put your baby next to scratchy airline blankets, and might even be able to leave without waking the baby upon arrival. Remember to try to keep your baby's 'go to sleep' routine as far as possible.
Smart boxes for food and drink
While many airlines provide full-service with food and drink the quality is often quite low and your children might not like the meals they´re being served. Therefore you should always bring your own food boxes and drink bottles. There are many good in-flight meal boxes for kids to buy. This way hunger or thirst won't prevent relaxation or sleep during a long flight or train ride. Remember to avoid too much sugar since it can make kids hyperactive. Instead, offer nutritious meals and snacks and let the kids drink water. However, you have to be aware of custom regulations at your airport of departure and destination.
Medicine and sick bags
Always bring a bottle of rescue remedy for your children in case they become sick. If you know that some of your children don´t travel well, it´s best to have sick bags in your carry-on bag. Diaper sacks are handy for storing smelly clothes.
Toys and entertainment
When the travel time is long it's urgent to bring toys and entertainment for your children, otherwise the start of your vacation might become a nightmare.