Recommended Fishing and Charter Boat Marinas in Miami
While the restaurants and fashion of the city may have taken over, Miami fishing charter boat companies are still doing a booming business. Deep-sea fishing is a major draw in Miami, with anglers all coming for the amazing kingfish, dolphin, sailfish, snapper, grouper, tuna and wahoo.
If you're going to be in Miami area and want to book a deep-sea fishing experience, your best bet is to visit the area's top four marinas – Crandon Park, Haulover Beach, Miami Beach and Bayside Marketplace. For an overview of each one, keep reading.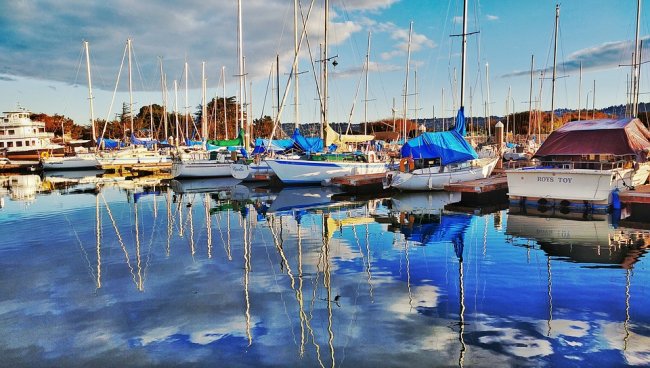 Crandon Park Marina
The Crandon Park Marina is home to some of the best charter boat captains and fishing guides in the area. The marina has an international reputation for Miami fishing charter boat companies that offer high quality service and guaranteed catches. It's located at 4000 Crandon Blvd and charters typically cost around $700 for a full day and $500 for a half-day.
Haulover Beach Park
Like the Crandon Park Marina, Haulover Beach Park is home base for multiple charter companies. The marina lays claim to the largest charter and drift-fishing fleet in South Florida. You can reach the marina at Haulover Beach Park at 108000 Collins Ave, Sunny Isles, Miami Beach or by phone at 305-947-3525.
Recommended charter companies at Haulover Beach Park include the Kelley Fleet, Helen C Fishing Charters and Lady Mitchell.
Miami Beach Marina
The Miami Beach Marina has a much smaller charter fleet and is home to mostly private vessels. However, on-site companies include the Reward Fleet and Sissy Bay Sport Fishing, both known throughout the state for good catches and quality service.
You can find the Miami Beach Marina along the MacArthur Causeway to 300 Alton Road, or by phone at 305-673-6000.
Video: Miami Beach Marina Florida
Bayside Marketplace
Like the Miami Beach Marina, the Bayside Marketplace is a mix of private boats, commercial vessels and private fishing charter companies. Laid-back angles might prefer the more relaxed atmosphere and low-pressure sales pitch. The marketplace is 5 minutes from Miami Beach and just 20 minutes from Fort Lauderdale.
Average Costs
Typically, a small Miami fishing charter boat will cost between $450 and $500 for a half-day tour, providing you with everything except your food and drinks. However, if you're on more of a budget, you can book passage on a group boat for about $30. Many of these boats also offer a 50-50 plan, where you can sell or take half your catch, while they sell or take the other half.